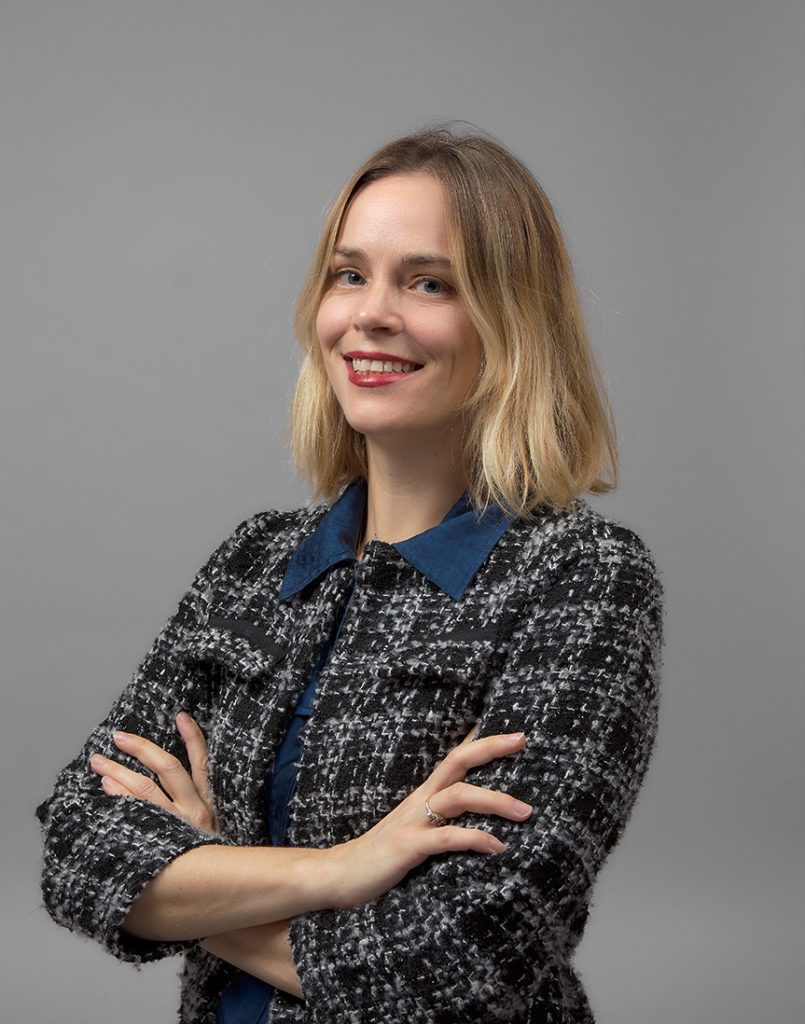 Alice Jossaume
Expert at the Court of Appeal of Paris
Member of the French Syndicate of Professional Experts in Works of Art and Collections (SFEP)
Member of the Company of Judicial Experts in Works of Art and Furnishings(CEJOA)
Originally from Switzerland, she developed a passion for ancient Chinese civilization and its history very early on. Her grand-father who was a Swiss notary and writer transmitted to her the taste of Chinese history. In 1997, she starts to study Chinese language, history, litterature and culture at the Faculty of Humanity in Geneva, and later in Aix-en-Provence. She then continues her art market studies at EAC School in Paris in 2002 and meets Thierry Portier in 2004, she joins the Cabinet Portier immediately. All the years at the side of Thierry Portier and her many journeys to Asia has helped her to get inside the Asian culture and appraise a great number of objects in private collections and institutions. She focuses motstly on Chinese scholar's items and ceramics from the Ming and Qing dynasties, gilt bronzes from the Himalayas and China, Japanese ceramics, prints, netsuke and tsuba or sculptures from South-East Asia.
She has appraised important collections such as the Robert de Semallé collection of important Chinese objects and photographs of the Yuanmingyuan, the Portier collection of Japanese prints and ceramics, the Robert de Strycker collection of Cnese lacquer and porcelain or the Edward Choate O'Dell collection of Chinese snuffbottles. She teaches chinese art market for futures auctioneers at the école du Louvre and Drouot Formation. She travels all over France and Europe to appraise private collections or write judicial reports. She speaks french, german, english, italian and chinese.
My favorite sold item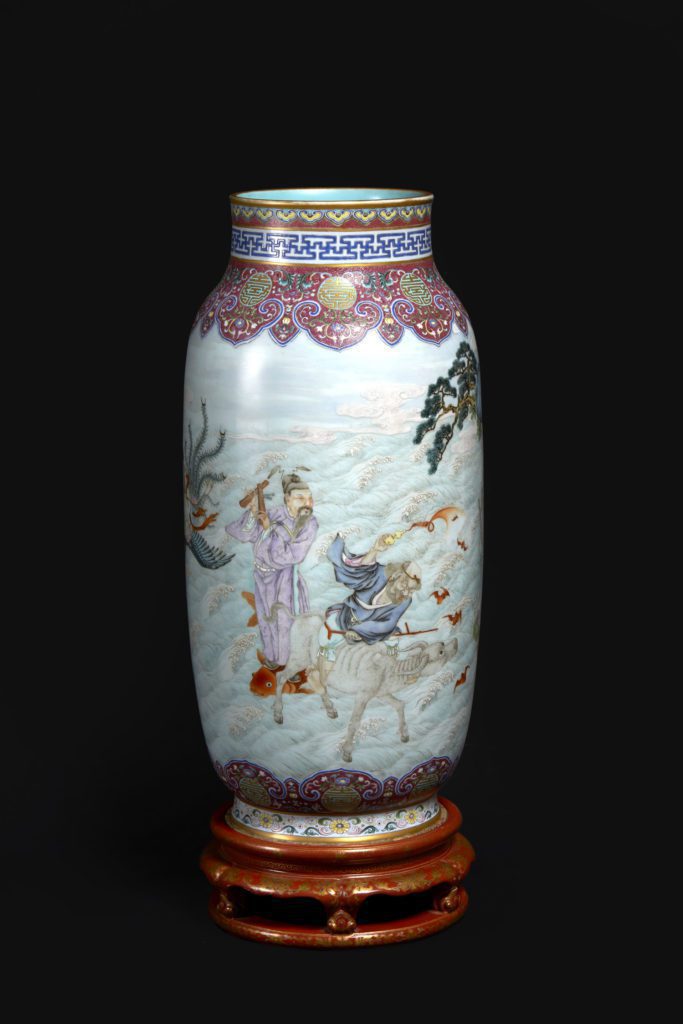 A famille rose 'lantern' vase with immortal design Mark and period of Qianlong (1736-1795).

Auctionart sale, September 25th 2020, sold 4.453.960 € (incl. buyer's premium)
The item of my dreams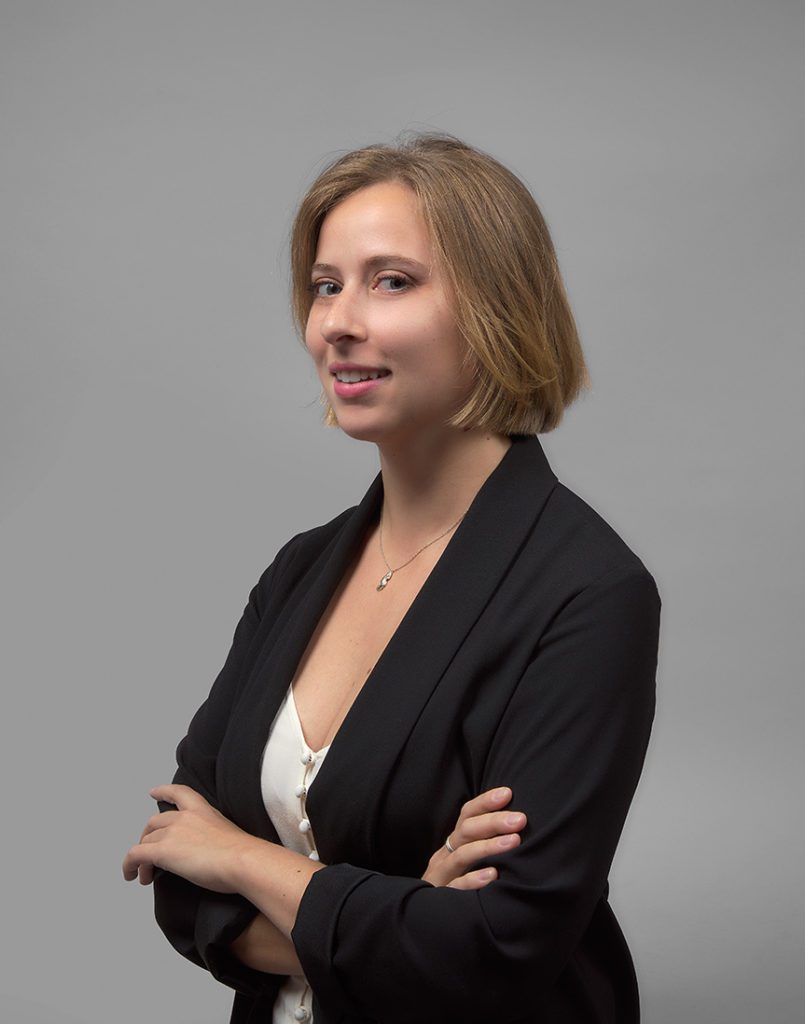 Ariane Excoffier
Junior specialist of the French Syndicate of Professional Experts in Works of Art and Collections (SFEP)
After studying law, Ariane Excoffier turns out to have a passion for art history and especially Asian Art.
She studies at la Sorbonne and at Ecole du Louvre, where she writes her first dissertation on the japanese print collection of Etienne Sigaut, and the second on the history and market of japanese Imari porcelain.
At the same time, she completed a first internship in the Asian art department of a large international house, which definitively oriented her towards expertise. Her taste leads her more particularly towards Japanese art, which she chooses as her specialty, and she is hired at Cabinet Portier in 2015.
She participates in the cataloging relating in particular to Japanese objects, the sale of the Portier collection gives her a rare opportunity to deepen her knowledge of stoneware related to the tea ceremony and prints. She then assisted Alice Jossaume at major sales such as the collection of rare Japanese prints sold in 2018 with Artcurial or a collection of Japanese stoneware sold in 2020 with Tessier Sarrou.
She is also developing her skills in the arts of the samurai, particularly in swords and tsuba during the sale of an exceptional collection of swords in 2021. As a member of the International Netsuke Society, she takes part in conferences and museum discovery sessions throughout Europe, and she publishes an article on Buddhist textiles for the Bulletin de L'Association Franco-Japonaise.
My favorite sold item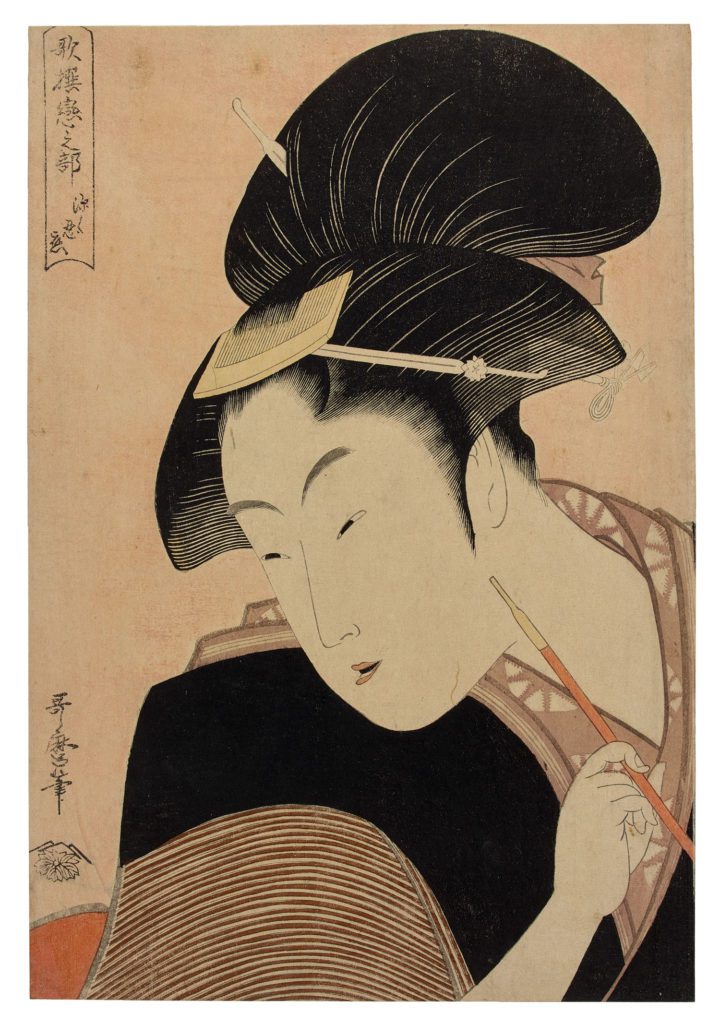 Kitagawa Utamaro (1753 ?-1806) Hidden love (Fukaku shinobu koi) form the series Poetic Anthology: Love Section
(Kasen koi no bu).

Beaussant-Lefèvre and Christie's sale, June 21st 2016, sold 744.000 € (incl. buyer's premium)
The item of my dreams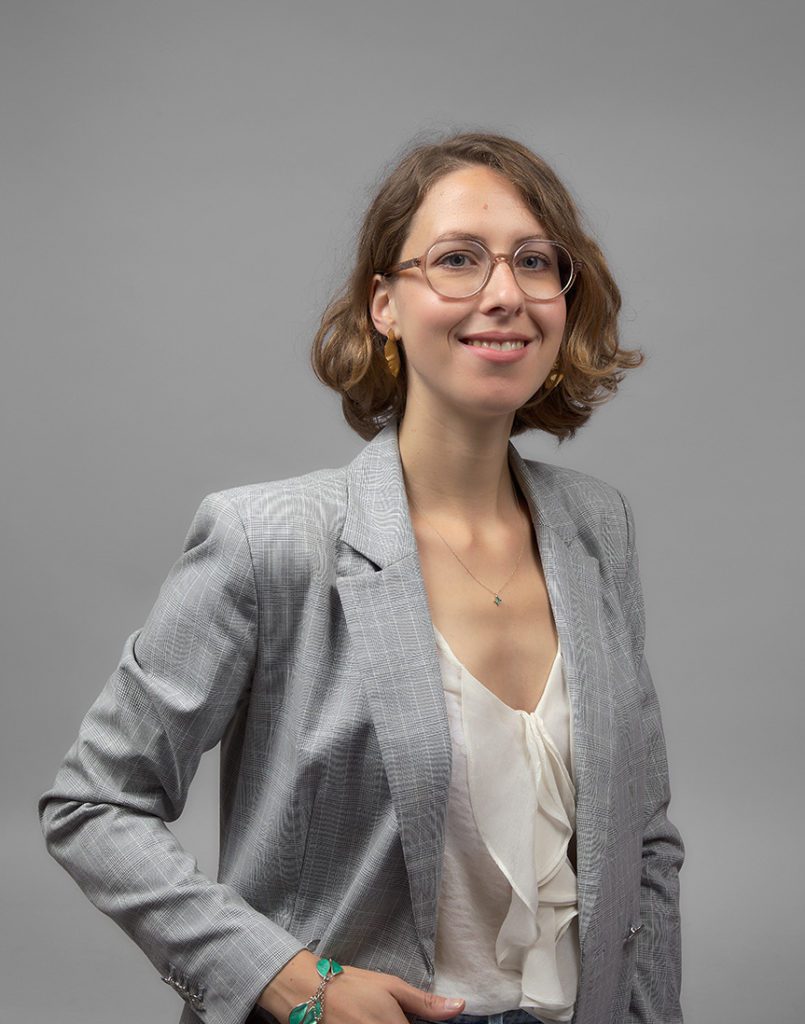 Camille Despré
Camille Despré became interested in China at a very young age through the language she has been studying since college.
She graduated from the First Cycle of Ecole du Louvre, specializing in History of the Arts of the Far East, and then from the Second Cycle "Art Market" course, as well as a foreign languages, literatures and civilizations bachelor in Chinese at INALCO.
She wrote a first dissertation on the Clémence d'Ennery collection and a second on expertise in Asian arts and its market. Quickly turning towards the art market, she began her career by joining the Jacques Barrère gallery.
Her studies also led her to study in Taiwan in 2015 and to move to Shanghai in 2018-2019. On her return, she joined Cabinet Portier as a junior specialist.
Still close to the university world, she was in charge of tutorials with works at the Ecole du Louvre and is currently in charge of practical tutorials in Far East Art at the Ecole du Louvre.
The item of my dreams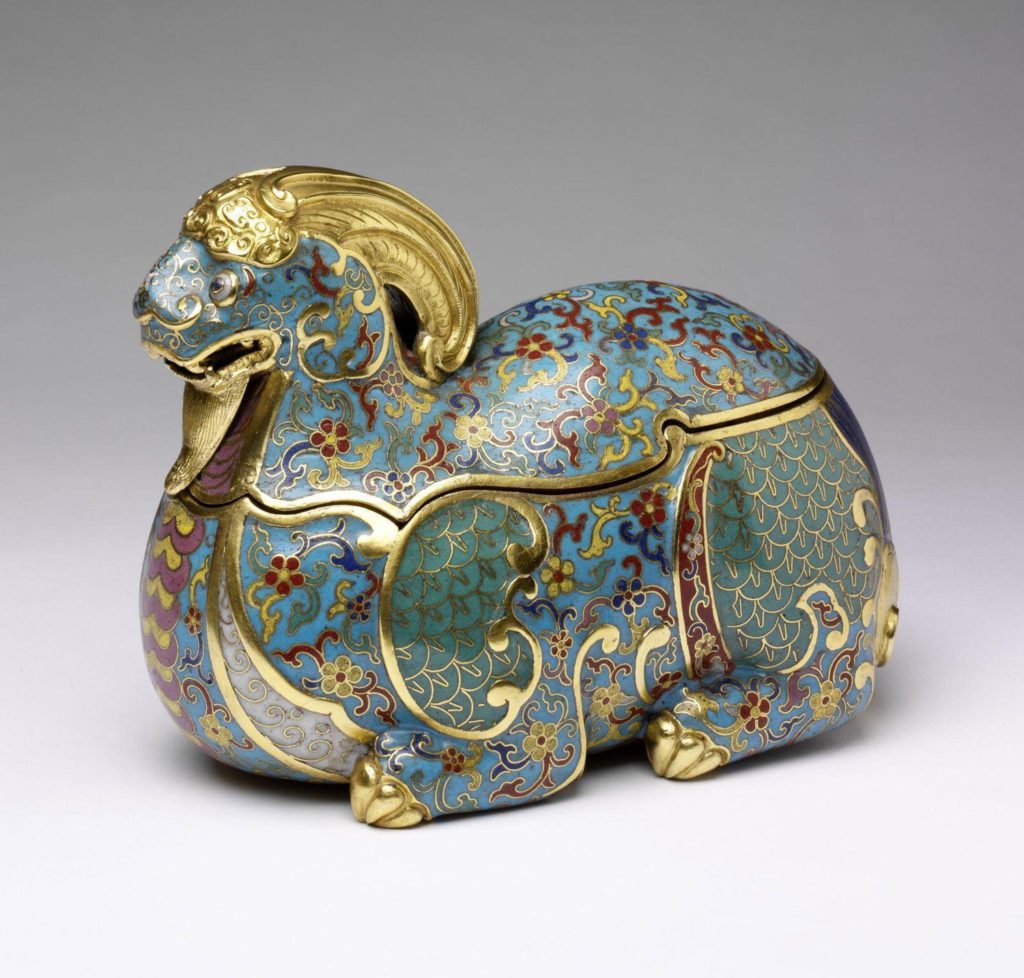 A recumbant mystical beast cloisonné box. Mark and period of Qianlong (1736-1795),
inventory n° : M.192:1-1917, ©Victoria & Albert Museum, London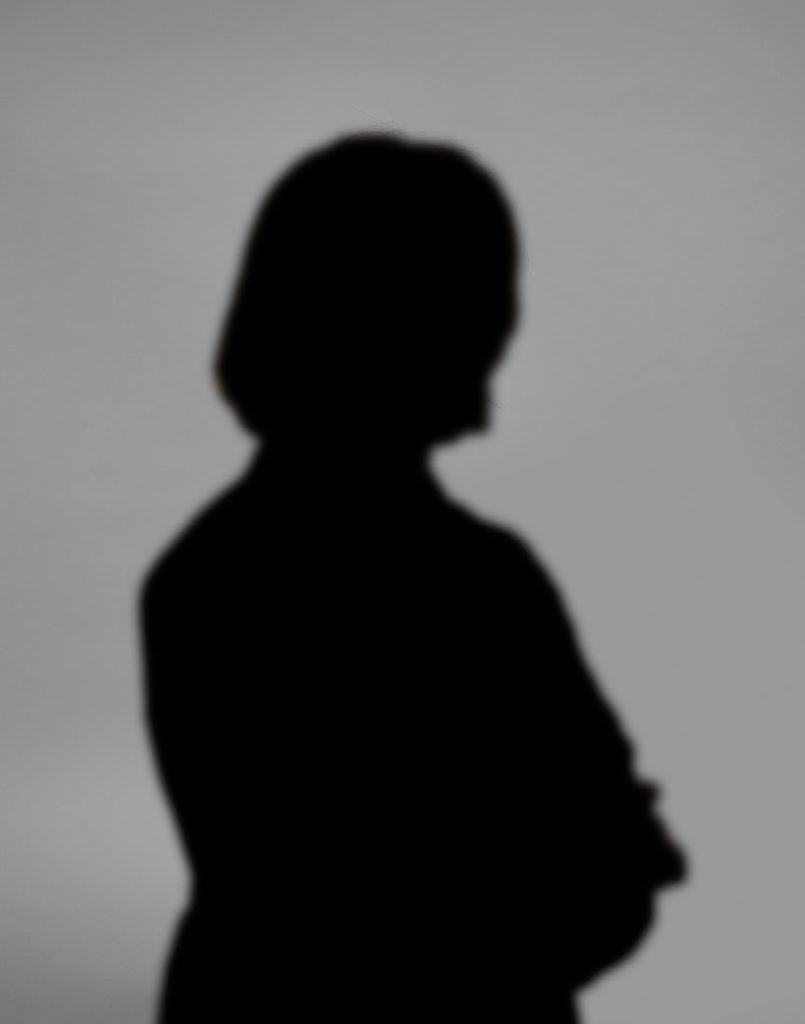 Ma Xiaoxia
She grew up in a family of intellectuals in China. After four years of university studies in ancient Chinese, she moved to France to pursue her dreams of Art.
In 2013, she had the chance to join Cabinet Portier as a junior specialist. During the years she worked for auctions, she gradually developed an interest in ancient Chinese art, particularly Chinese painting, calligraphy and embroidery, which led her to a certain degree of conoisseurship.